Products
Don't know which skincare products to buy? Let our editors and staff share their expertise so you'll know which have the potential to be your next favorites.
Don't deny it: the social media sensation that had people applying blood-red liquid on their faces has definitely piqued your...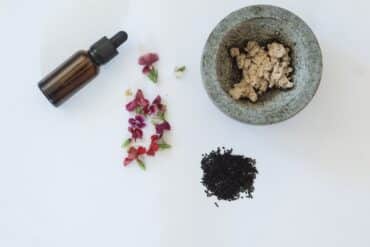 I'm sure you have heard of the latest buzzword in the beauty industry – Ayurveda! Although a 5000 years old...
After a long day's work, nothing can be more rewarding than removing all your makeup, along with the dirt and...
Dubbed as a multi-use miracle, The Concentrate from La Mer, with its velvety texture, is versatile and potent with possibilities....
When we think of healthy skin, we imagine a plump, smooth look that's only seen on the skin that's fully...
When it comes to credentials, Tatcha Dewy Skin Cream is a star in its own right — inspired by Kim...
As we age, our skin takes a beating from the elements — from our environment to our lifestyle, our diet,...
When it comes to reducing the appearance of skin blemishes and congestion, The Ordinary offers a simple, straightforward solution —...
Nowadays, moisturisers come in all shapes and forms — often touting one or more wonder ingredient that supposedly makes it...
Do you have trouble sleeping at night? While you struggle with all kinds of stress from work-related to family, friends...
Did you know that our skin regenerates itself approximately every 27 days? In fact, the outer layer of our skin...