Products
Don't know which skincare products to buy? Let our editors and staff share their expertise so you'll know which have the potential to be your next favorites.
Is your skin dry? Or is it oily? Combination skin types are kind of difficult to understand. Your cheeks are...
Every cell in the human body needs iron. While iron deficiency anemia can arise from a lack of the nutrient,...
Moisturizers that double up as sunscreen are a match made in heaven! Your skin gets the hydration and moisturization it...
Health can be relatively subjective. It has to be acknowledged that different people have a different view on their health...
With all the hype about jade rollers and their supposed benefits, it's but natural to ask: Do facial rollers really...
Meet your new moisturizer match if you want to keep your skin hydrated but don't like the feel of traditional...
If fine lines, wrinkles, pore size, uneven skin tone, and texture are among your current skincare concerns, a retinol cream...
Moisturizing is one of the most crucial steps in a skincare routine. To be really particular, you have to find...
Nowadays, we'll obviously choose every opportunity for things to be more convenient. We want our breakfast to be convenient, our...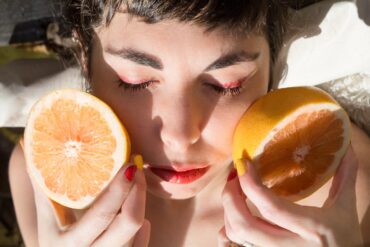 When we talk about being healthy, we always talk about our balanced diets and exercises. These are all important, but...