Having sensitive skin does not mean that you can just skip using a face moisturizer. It's highly essential to keep...
Daily moisturizing is essential for healthy skin, but some may regard it only as a beauty habit. Nonetheless, those of...
Is your skin dry? Or is it oily? Combination skin types are kind of difficult to understand. Your cheeks are...
Tinted moisturizers are lightweight beauty products that provide color while moisturizing and concealing all skin imperfections. The best tinted moisturizer...
Korean skincare products are notable for their use of high-quality natural components that are uncommon in other nations. Their products...
Tinted moisturizers are a new addition to your skincare vocabulary, similar to tinted lip balms. That's right, when you add...
Did you know that your skin recovers at night when you're sleeping? They do! Just like the rest of your...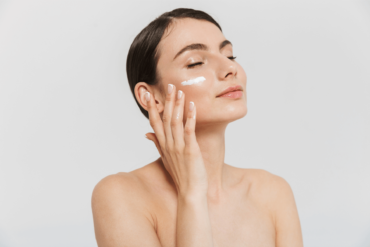 Finding a good moisturizer can be challenging, and even more so when you have combination skin. Combination skin is when...
The majority of us are aware that moisturizer is an important component of everyday skin care. Moisturizers help us look...
As we always say, your skincare routine isn't complete unless you use a moisturizer. The skin requires hydration to stay...