If there's one thing that all skincare experts agree on, it's that Vitamin C, Retinol, and Sunscreen are the three...
If fine lines, wrinkles, pore size, uneven skin tone, and texture are among your current skincare concerns, a retinol cream...
So, here's the deal: retinoids can be problematic. Depending on who you ask, they can either be a skin saver...
For a long time, retinol has been a buzzword in the skincare industry, with everyone from high-end brands manufacturing retinol...
Wow, congratulations, you're having a baby! But, it's important to note, that for the health of your little one and...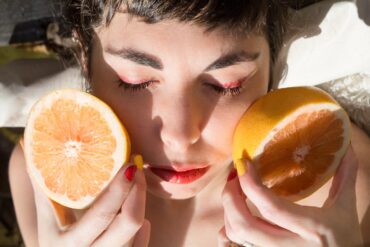 When we talk about being healthy, we always talk about our balanced diets and exercises. These are all important, but...
Vitamin C serum is the superhero product in your skincare routine. And, you surely wouldn't want to miss this! That...
The game-changer skincare product is here for you. Say hello to Vitamin C serums! Vitamin C serums are the most...
When it comes to our skincare regimen, Vitamin C serums are the most well-known product for our skin. And, this...
If you're into skincare, you've probably heard about Vitamin C serums and why it's an essential product (along with cleansers...