We feature products that we think will be helpful to you, our readers, and these are selected based on our careful research. As an Amazon Associate, Skintellect Daily earns from qualifying purchases.


Dubbed as a multi-use miracle, The Concentrate from La Mer, with its velvety texture, is versatile and potent with possibilities.
It may be pricier than most brands of skincare products out there, but with a promising cell-supporting formula called Miracle Broth™ to help visibly calm redness and sensitive skin, it's definitely worth your while to get to know this restorative treatment serum.
Getting to Know La Mer The Concentrate
If you're looking to indulge in a serum (check out also our review on The Ordinary Niacinamide Serum) and treat yourself to a luxurious skincare experience, you may have already read some of the La Mer The Concentrate reviews and scoured social media for La Mer The Concentrate before and after photos.
But whether you've already done some initial research, or are still unsure whether this serum is for you, we've got you covered. Read on to know more about the award-winning and cult favourite La Mer The Concentrate.
La Mer The Concentrate Serum: How It Works
With barrier-building benefits and NEW antioxidant power, The Concentrate is your double source of strength against these daily environmental stressors like pollution.
Through La Mer's Concentrated Miracle Broth™—a super-potent form of their powerhouse elixir— the serum helps reduce the appearance of visible signs of inflammation and helps calm skin so it can focus on natural renewal.
With daily use, skin emerges stronger, more stable and visibly soothed. In fact, clinical results on 23 women revealed that after just 14 days, the skin's natural barrier was significantly strengthened.
The Key Hero Ingredients
Concentrated Miracle Broth™
Lime Tea
Formulated Without Parabens, Phthalates, Sulfates
How to Use La Mer The Concentrate
With the wand (included with the product), apply a small amount onto your fingertips. Gently press and massage onto the skin at least twice daily or as needed. You can then follow with your favorite moisturizer or facial oil.
La Mer The Concentrate Reviews
What Beauty Bloggers and Beauty Magazines Say
To help you get a sense of what industry experts thought about La Mer The Concentrate Serum, we've summarised the reviews by some of the top beauty bloggers and beauty magazines!
Jenna Rosenstein, Harper's BAZAAR
I didn't think it would be possible to upgrade a "magical potion,"—but such is the legacy of La Mer.
Jenna Rosenstein of Harper's BAZAAR, has been using La Mer The Concentrate serum for years —whenever her skin isn't looking or feeling its best, and she makes sure never to waste a single drop of this product. She likes to apply La Mer The Concentrate after toning but before moisturizing. As a long-time user, she notices that the new formula is a bit richer than the original, but said that as soon as you pat it into your skin the serum melts away.
Jenna recounts how she used La Mer The Concentrate on a lingering inflammation and spots from maskne. After applying the serum both morning and night, the red marks faded and her skin looked glowy in a matter of days.
Maya Allen, Chloe Metzger and Hannah Morrill, Marie Claire
It's one of those top-shelf items you cherish until the very last drop because it truly works like a magic trick to reduce redness, calm inflammation, and hydrate the skin.
In their roundup of skincare products that are changing the game, Marie Claire keeps La Mer The Concentrate on their list because it just works. It's been described as an effective choice for a spot-treatment to erase a pimple overnight or as an all-over skin hydrator.
Brennan Kilbane, GQ
I'm going to keep the Concentrate and distribute the rest among my brokest friends in Kim's philanthropic spirit.
Meanwhile, Brennan Kilbane of GQ, following Kim Kardashian's skincare routine, decided to try out a full suite of La Mer skincare products and fell in love with La Mer The Concentrate. According to Brennan, the product is exceptional — it's so it's hydrating and soothing, but the serum's texture keeps things light.
Lucy Searle, Beauticate
It felt like a daily treat for my skin, which drank it up as quickly as I could apply it.
Among Beauticate's Reviewers is 26-year old Digital Marketer Lucy Searle who says that the La Mer The Concentrate serum easily spreads across the skin leaving no sticky residue in its wake. Her skin came from a pretty intense chemical peel, and La Mer The Concentrate helped soothe and hydrate her skin as it healed, factoring to a significantly shorter period of peeling.
Ree, reallyree.com
I have also used it when I left the new Summer Fridays acid on my skin too long before neutralising with serum, and it took down the redness instantly.
Blogger Ree of reallyree.com didn't start out as a believer of the product. However, when she tried La Mer The Concentrate on her inflamed and sore scalp and hairline, the skin completely calmed down and the irritation was soothed within a day. She also had an inflamed area where her sports bra had been rubbing just under the armpit which vanished within two days of using the serum.
Jennifer Lake, Style Charade
To be transparent, I haven't seen a huge notable difference in my scars themselves, but mine are pretty deep. However, my skin feels and looks more visibly smooth and just healthy.
As for Jennifer Lake of Style Charade, she was looking into the serum's effect on acne scars. Although she did not notice a visible difference, she admits that La Mer The Concentrate helped her achieve a visibly soft and healthy skin.
Chantelle Ballesteros, Blushful Belle
I started using The Concentrate about 18 hours after my waxing snafu and put it on multiple times a day to hopefully speed up the healing process. I was literally amazed with the results I saw even within just one day!
Chantelle Ballesteros of Blushful Belle reports that La Mer The Concentrate saved her skin.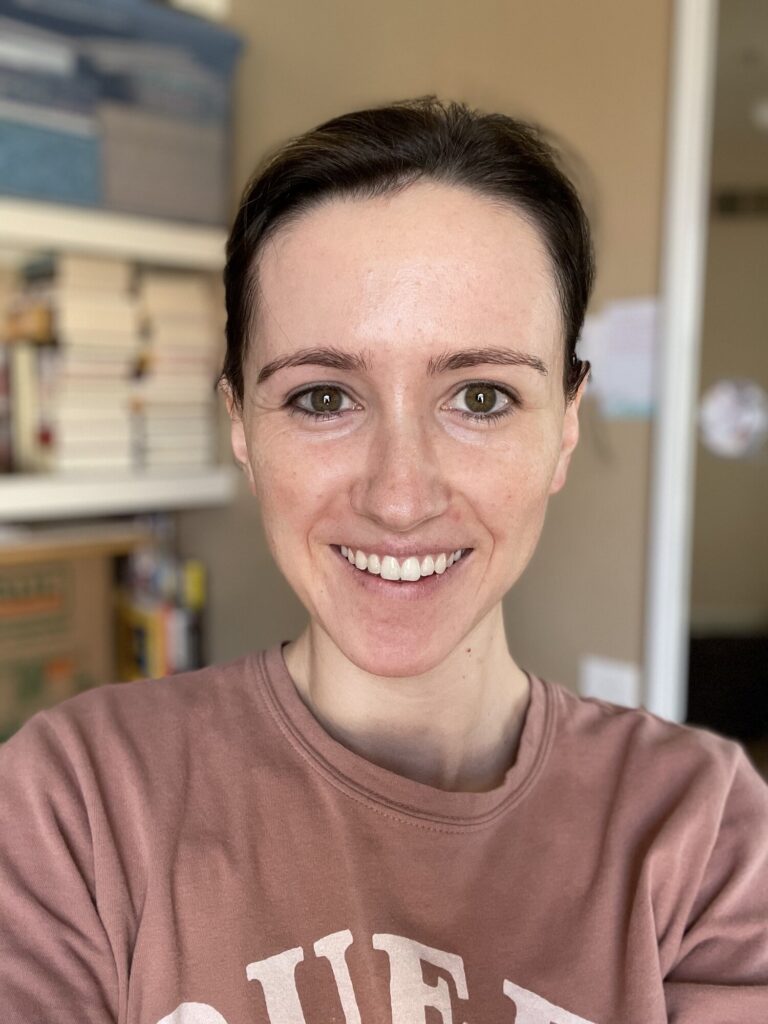 Her story began when she used her at-home lip waxing kit a few days after using a retinol cream. This caused some burns and rashes which healed pretty quickly through the help of this product. Her La Mer before and after photos say it all — but in her words, she was was literally amazed at the results!
What the Internet Says
For a more honest and comprehensive review, we've scoured the internet to learn what people have to say regarding the La Mer The Concentrate serum. Here's what we've found on Reddit and Twitter:
The Believers:
96% agreed that the serum was effective, in one way or another
64% were satisfied with La Mer The Concentrate serum and that they saw its benefits:

16% loved how the serum moisturized and protected their skin

12% said it helped with skin problems such as hyperpigmentation and eczema
8% showed improvement in red lines or rashes in the skin
8% claimed it helped reduce the visibility of wrinkles and surgical scars

4% believes that La Mer The Concentrate is worth every penny
The Naysayers:
24% maintains that La Mer The Concentrate costs too much
16% are absolute fans of this serum and 8% says it's part of their daily skincare routine
8% expressed their concern regarding the excessiveness of the packaging. The major concern here was it came in such a large box for such a small product.
There was one adverse reaction wherein the user's face got red and swollen after using this serum.
Over to You
With a hefty price tag, we understand why most people hesitate to try out the La Mer The Concentrate serum. Nonetheless, we can't deny that it's mostly positive reviews for those who've tried the product.
After uncovering what the product does, learning how to use La Mer The Concentrate, and seeing all these La Mer The Concentrate reviews, it's now up to you to decide whether you want to experience firsthand what this luxurious product is all about!
Recommended article: REVIEW: Should You Believe What the Celebrities Say about Tatcha Dewy Skin Cream?
Price Vs. Value
There's no denying that La Mer The Concentrate serum is remarkable at what it's supposed to do. For some people though, the cost might be a deal-breaker and a good reason to look for an equally-effective dupe.
Effective moisturiser
Reduces visible signs of inflammation
Skin barrier builder
Priced higher than most serums
Excessive packaging
Silicone ingredient