We feature products that we think will be helpful to you, our readers, and these are selected based on our careful research. As an Amazon Associate, Skintellect Daily earns from qualifying purchases.


Nowadays, we'll obviously choose every opportunity for things to be more convenient. We want our breakfast to be convenient, our commute, our house chores, office work, and of course, our skin care routine steps! With skincare products readily available in the market, all you have to do is find the best one for your skin type and needs.
And while there are really good ones that we can find, we can also include convenience in the things we are looking for with skincare. And we're pleased to say that Laura Mercier gives us just that: the convenience of looking like we are ready for the day while staying hydrated through the Laura Mercier Tinted Moisturizer product line!
The Laura Mercier Brand
Laura Mercier is a world-renowned makeup artist and is the pioneer of the "Flawless Face". She is the innovative force behind the brand's iconic products and amazing artistry techniques. You might have already heard about her empowering philosophy — "What makes you unique makes you beautiful."
About the Laura Mercier Tinted Moisturizer
The Laura Mercier Tinted Moisturizer Natural Skin Perfector is one of makeup artists' secrets to a flawless, dewy, no-makeup-makeup look. It works both as a skin hydrator and makeup as it blurs imperfection and leaves a sheer hint of coverage, while hydrating and moisturizing the skin.
With the Laura Mercier Tinted Moisturizer, you can perfect your skin with a hint of coverage for that effortless no-makeup makeup dewy finish. The bled of skincare and makeup of the Laura Mercier Tinted Moisturizer will help your skin improve over time, and will leave your skin moisturized.
The product's formula is lightweight and is infused with Tamarind Seed Extract that helps skin retain moisture to prevent water evaporation, for that long-lasting skin hydration. And of course, the Laura Mercier Tinted Moisturizer also has a Broad Spectrum SPF 30 UVB/UVA sunscreen, as well as a mixture of antioxidant vitamin C and vitamin E that will help protect your skin against the effects of the environment.
The Key Ingredients of the Laura Mercier Tinted Moisturizer
The Laura Mercier Tinted Moisturizer contains Macadamia and Kukui Seed Oils that help support healthy skin function. It also contains Tamarind Seed Extract that locks in moisture and gives your skin the antioxidant protection that you need. The Laura Mercier Tinted Moisturizer also has Silica Treated Pigments that help create a soft-focus effect for a naturally dewy finish.
To soften fine lines and give revitalizing hydration, it contains glycerin, as well as Vitamin Complex of C and E that helps protect the skin from environmental stressors. And of course, the Laura Mercier Tinted Moisturizer contains Broad Spectrum SPF 30 UVA/UVB sunscreen for the skin's protection against the sun's harmful, damaging rays.
How to Use the Laura Mercier Tinted Moisturizer
Make sure that you have cleansed your face before applying the Laura Mercier Tinted Moisturizer. You can place a small amount on the back of your hand and apply it to your face with clean fingertips.
You need to focus on one area at a time and blend well. For best results, you can use this after your preferred foundation primer, or you can use it as it is.
Laura Mercier Tinted Moisturizer Reviews
What Beauty Bloggers and Beauty Magazines Say
We have searched far and wide for skincare reviews from skincare experts on the Laura Mercier Tinted Moisturizer so you don't have to. So, is this the best tinted moisturizer for you? Here are some of the reviews that we know you'd find helpful.
Olivia Hancock, Byrdie
When I tested out the product, I patted the product on with my fingers. It felt creamy and smooth to the touch, and practically melted into my skin.
According to Olivia Hancock of Byrdie, she has been looking for the best lightweight coverage for that fresh-faced, lit-from-within look. And she is so grateful for tinted moisturizers. She tried the Laura Mercier Tinted Moisturizer and loved it.
For Olivia, the new formula delivered sheer coverage that let her tiny freckles and beauty marks peek through, but effortlessly blurred out the usual redness around her cheeks and nose. Though it is a light-coverage formula, it can be buildable. What she did was add some more extra product under her eyes to brighten the usual dark circles.
She is also very happy that it still felt like she had nothing on her skin after applying it. It gave her face a really radiant, dewy glow, and the formula's hydrating complex made her skin feel deeply moisturized the whole time she was wearing it. And what she loved the most about it is that she says it truly looked good all day.
Serena Connolly, Glamour Magazine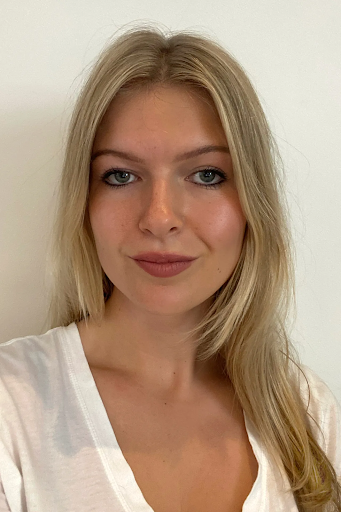 The Laura Mercier Tinted Moisturiser Oil Free is brilliant. The product is quite thick, but feels lightweight when applied and instantly gave me a flawless and smooth complexion.
Meanwhile, Serena Connolly of Glamour Magazine says the Laura Mercier Tinted Moisturizer she tried (2N1 Nude) is a little bit more glowy than matte, but if you're wanting a matte look then a little powder or bronzer on top works well.
For her, the product is easy and quick to apply, plus it smells great, too. Another benefit she mentioned is that it doesn't cover your natural skin too much like a foundation, but also gives you enough coverage like some other tinted moisturizers don't.
Serena explained that while most other tinted moisturizers wear off by the end of the day, Laura Mercier's really did stay on from morning to night. Ultimately, she thinks the Laura Mercier Tinted Moisturizer is a very useful product that she would highly recommend.
Sarah, A Woman's Confidence Blog
I couldn't recommend this product enough. The formula is creamy and applies over your face like silk. You don't need to worry about the product sinking into your pores as it's incredibly lightweight and smooths out over the skin like a dream.
Sarah of A Woman's Confidence used to have her doubts about tinted moisturizers because she was all about full coverage, matte foundations. But now, although she still does love a full coverage foundation, she also enjoys lighter, sheerer and dewier finishes.
And that is why she wanted to try out the Laura Mercier Tinted Moisturizer. She heard so many good things about it that she decided it was time to invest in it.
Her favorite thing about the Laura Mercier tinted moisturizer is how it looks on the skin. According to her it's so natural but adds some healthy radiance and dewiness. This, combined with the poreless and lightweight finish, means your skin looks effortlessly beautiful.
She says the Laura Mercier Tinted Moisturizer is ideal for summertime — that part of the year when you might want some lightweight coverage. It also works if you would like to throw together a quick but put-together sort of makeup look. She finds that the moisturizer lasts well throughout the day as well.
Furthermore, Sarah loved the fact that her skin improved over time while using the Laura Mercier Tinted Moisturizer because aside from the sheer coverage it offers, it also has moisturizing benefits for the skin.
What the Internet Says
We've also summarized what everyone else is saying! Here's a summary of the more honest and comprehensive reviews that the internet is saying about the Laura Mercier Tinted Moisturizer on Reddit and Twitter:
The Believers:
79% loved the Laura Mercier Tinted Moisturizer so much and will recommend it to people they know
55% were impressed by the product's benefits and loved how their skin felt after using it
38% said they loved the texture of the product
27% said they will purchase the product again
9% said their skin is definitely brighter and more glowing after some time of use
The Naysayers:
7% said they experienced breakouts while using the Laura Mercier Tinted Moisturizer
2% preferred their regular moisturizer compared to this product
Should You Go For It?
We all have our own preferences and opinions when it comes to the topic of the best face moisturizer brands, but it's always a great thing that we have so many options we can choose from.
For more tinted moisturizer options for your skin type, you can also check out our lists for the:
Ultimately, the Laura Mercier Tinted Moisturizer will give you that effortlessly gorgeous look without all the fuss — so if you are into that quick skincare with makeup thing, then this is definitely for you. You deserve to look beautiful with your skin staying hydrated all day!
Choices + Convenience
With so many shades available, different lines, and levels of SPF protection, this is a smart way to work through your skincare.
Extensive shade choices
Dewy, Oil-Free and Original look options
Creamy texture
Not ideal as the main moisturizer for your skincare routine