We feature products that we think will be helpful to you, our readers, and these are selected based on our careful research. As an Amazon Associate, Skintellect Daily earns from qualifying purchases.


Tinted moisturizers are a thing these days. Pretty convenient, they make it easier for us to get ready for the day. All we really have to do is to find the right one that fits our skin — one that will give us all the benefits our skin needs while giving us that sheer, dewy finish.
That said, the NARS Tinted Moisturizer is one of the most highly rated tinted moisturizers on the market today. As one of the
As one of your options for the best face moisturizer, it promises an advanced formula that protects your skin and gives a translucent veil of color: all in all, your skin but better. It also gives the skin a healthier glow and leaves it feeling soft and moisturized.
NARS: The Brand
NARS, the maker of the NARS Tinted Moisturizer, was founded by François NARS who was fascinated with color, purity, and texture. And this enthusiasm led to the creation of the iconic NARS brand in 1994. François eventually launched 12 original lipsticks at that time and the success went on for years and continues until today.
The skincare brand's founder says he's not interested in following trends just for the sake of it but is always focused on the skin:
"Some brands have a philosophy of piling make-up on, but this look can be lifeless, and make the wearer look like a wax mannequin. The woman should be first, and the make-up second. Skin is important. Compliments like 'your make-up looks great' are not real compliments. You want a sense of life to come through, for people to say you look great. This is what good make-up will do for everyone."
NARS Tinted Moisturizer: How It Works
The NARS Tinted Moisturizer promises brighter, more radiant skin while staying protected and hydrated. It is available in 16 different shades for all skin types and tones and is infused with SPF 30 to protect the skin from the sun's damaging rays. It is also packed with amazing skincare ingredients that will help the skin improve over time.
It has a lightweight texture, is paraben, oil and synthetic fragrance-free, and is non-comedogenic — so even if you have sensitive skin, you are definitely going to love it.
The Key Ingredients of the NARS Tinted Moisturizer
The NARS Tinted Moisturizer contains kopara, which are naturally derived polysaccharide extracts from French Polynesia. These help to hydrate, condition, and refine the look of skin for a softer, smoother complexion.

The NARS Tinted Moisturizer also has a vitamin C derivative which helps protect your skin from environmental aggressors and even out skin tone for a brighter-looking complexion. And of course, the advanced formula protects with broad-spectrum SPF 30 and gives that translucent veil of color.
How To Use the NARS Tinted Moisturizer
Dispense a small amount of the product and warm with your fingertips. You can then press and blend the moisturizer onto the skin. The product is buildable, so you can do so to your desired coverage.
NARS Tinted Moisturizer Reviews
What Beauty Bloggers and Beauty Magazines Say
As everything sounds good so far, you may already think it's the best tinted moisturizer for you. But we wanted to let you know what beauty magazines, skincare experts, and bloggers have to say about the NARS Tinted Moisturizer. Here are what we've found:
Glamour Magazine
A few people tested the NARS Tinted Moisturizer for Glamour Magazine since it has launched more inclusive shades. Here are two of their reviews: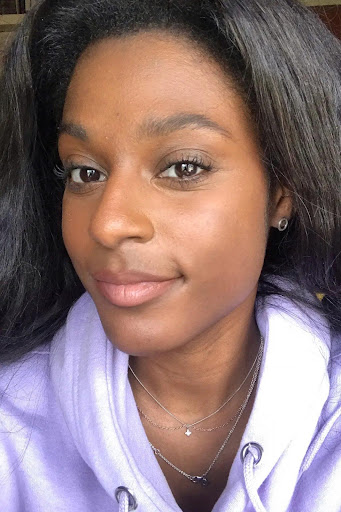 Shei says she has a love-hate relationship with tinted moisturizers. Although she thinks that the concept is great since it offers a sheer look, it is lightweight, non-ashy, and moisturizing, she also thinks it an unnecessary step for someone who wants to do a no-makeup makeup look.
She is pretty happy with the NARS Tinted Moisturizer though, as it is lightweight and is buildable, which she says is ideal for those working around things like skin pigmentation, without it being cakey.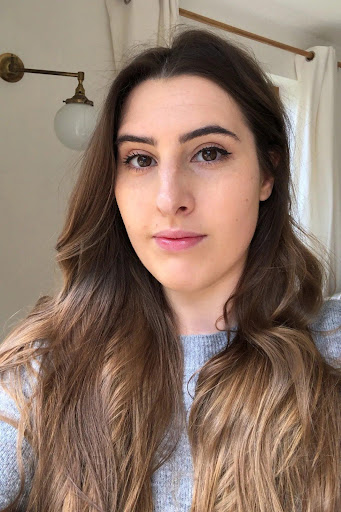 I love NARS tinted moisturiser. To me, it's the ultimate no-makeup makeup base. It gives enough coverage to hide redness and leave complexions looking beautifully balanced and even, but it lets enough of your skin and freckles show through to pass for great skin, rather than a great foundation.
Meanwhile, Deputy Beauty Editor Elle is so happy that NARS offers so many shades. She says she loves the NARS Tinted Moisturizer because of its benefits and how her skin looks after using it.
According to her, it won't cover spots like concealers but it will stay put thanks to the non-oily, non-slippy formula. Elle also considers SPF protection as a welcome bonus though she still prefers to use a separate facial SPF to ensure her face is generously coated.
Sumiko Wilson, Byrdie
The tried-and-true oil-free formula packs a pigmented punch without weighing you down with a greasy cast.
According to Sumiko Wilson of Byrdie, the NARS Tinted Moisturizer is the perfect balance between full-on foundation and a bare face — except that this bare face is perfectly clear and even. She recounts how impressed she was that as she blended the product with her fingers, it was effortlessly mixed with her undertones.
She said that her skin was left looking dewy, but this isn't a flat shine. Sumiko describes it as having a dimension to the glow — a look so natural, it can only be described as a five-star take on the 'your skin but better' philosophy.
Doubling as a sunscreen she finds that at 30, the SPF is a little lower on the scale. Nonetheless, she believes complexion products shouldn't be the only line of defense against UV rays anyway so this isn't a make-or-break detail.
Tatjana Freund & Taylore Glynn, Marie Claire
Another classic, the NARS tinted moisturizer is the choice product for anyone looking for an all-over skin enhancement.
Rounding up their list of the best Tinted Moisturizers for a Dewy, Fresh-Faced Glow, Tatjana Freund & Taylore Glynn of Marie Claire says that the NARS Pure Radiant Tinted Moisturizer Broad Spectrum SPF 30 is good for improving the overall appearance and texture of the skin, even when not wearing makeup.
Martha, The Beauty Junkee
I recommend it to just about anyone because it's a power product: It hydrates, oil- free, reduces hyper pigmentation with continued use, has SPF 30, lightweight, and covers well like foundation.
Martha of the Beauty Junkee decided to gift herself a NARS Tinted Moisturizer on her graduation day.
She found that this moisturizer didn't disappoint. With a consistency that is thicker than your average tinted moisturizer, she says it goes on incredibly light and dries to a semi-transparent finish.
For Martha, the tube is pretty small, but she admits that a little amount goes a long way. She reports that the NARS Tinted Moisturizer yields light to full coverage, and this depends on how much you put on your face. She found that it's also very pigmented, so it can cover minor skin discolorations.
What the Internet Says
For more honest and comprehensive reviews about the NARS Tinted Moisturizer, we have searched the internet far and wide, and here are some that we have found:
The Believers:
90% felt that the NARS Tinted Moisturizer gave them a healthy glow and left their skin feeling soft
87% said that the product was lightweight on their skin and that it gave a more even-toned complexion
84% said that their skin was more radiant and luminous and that their dark spots became less visible on bare skin
81% said that the NARS Tinted Moisturizer helped smooth out the surface of their skin and that they felt instant hydration
The Naysayers:
3% said that they experienced adverse reactions such as breakouts while using the NARS Tinted Moisturizer
1% were not sure how they felt about the NARS Tinted Moisturizer
1% said the price is not worth it and would not buy it again
Stay Pretty and Moisturized
It's not that easy to find the perfect moisturizer that will meet all your skin needs, but there's no shortage of options available in the market today — even for tinted moisturizers. All we have to do is take a chance and try them out. 
If you have particular requirements, such as looking for the best tinted moisturizer with SPF or the best tinted moisturizers for acne-prone skin, we also have our lists ready for you!
While it's on the pricey side, the NARS Tinted Moisturizer can be the perfect moisturizer to give you that moisturized, dewy finish you're aiming for.
Moisture + Radiance
It seems almost everyone loved the healthy glow brought about by this tinted moisturizer.
Light-weight texture
Vast choices for tint shades
Brightening properties
Price point a bit higher than most moisturisers