After reading about these many jade roller benefits and poring over countless jade roller reviews, you may be wondering where...
CBD skincare has become increasingly popular in recent years. For those that are unfamiliar, CBD stands for cannabidiol, a substance...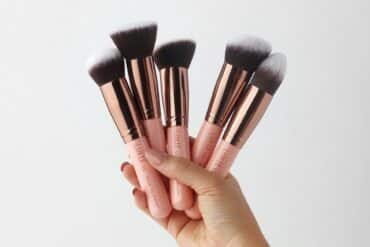 When it comes to opinions regarding makeup tools, who better to listen to than the pros themselves — with their...
It takes discipline to build a daily skincare routine. Whether you've incorporated several skincare products in your beauty regimen or...
Get the inside scoop on key 2021 beauty industry trends in "Formulas for the Future," a four-day virtual workshop presented...
REYN, the first functional skincare brand designed to kickstart the skin's natural healing and regenerative capabilities, launched today with its...
Today, KORRES – the globally renowned clean natural beauty brand with a rich, Greek heritage – announced it will be...
San Francisco-based indie cannabis beauty startup Green Bee Botanicals pulled off an upset this month by winning 'Best Serum' for its CBD-rich Perfecting...