We feature products that we think will be helpful to you, our readers, and these are selected based on our careful research. As an Amazon Associate, Skintellect Daily earns from qualifying purchases.


When it comes to reducing the appearance of skin blemishes and congestion, The Ordinary offers a simple, straightforward solution — Niacinamide 10% + Zinc 1%.
It's a no-nonsense serum that does exactly that and maybe so much more — like balancing visible sebum activity and brightening skin tone. And for just under $10, these benefits are already at the tip of your fingertips. What's not to love about The Ordinary Niacinamide?
But before you grab a bottle of this potent serum, let's find out what does The Ordinary Niacinamide do, learn more about The Ordinary Niacinamide results, go through some of The Ordinary Niacinamide reviews, and take a look at some of The Ordinary Niacinamide before and after photos out there.
Read on, so you can decide whether The Ordinary Niacinamide deserves a spot in your skincare routine.
The Marks of The Ordinary
Offering effective clinical technologies positioned to raise pricing and communication integrity in skincare The Ordinary best describes itself as "Clinical formulations with integrity". The brand forms part of DECIEM, an umbrella of businesses focused on advanced functional beauty.
This vision means that The Ordinary Niacinamide (and all other DECIEM products) are free of parabens, sulphates, mineral oil, methylchloroisothiazolinone, methylisothiazolinone, animal oils, coal tar dyes, formaldehyde, mercury, oxybenzone.
Furthermore, DECIEM does not test on animals and does not pay others to do so. As such, their products are not sold in mainland China since such sales require animal testing for registration purposes.
You may also want to read: REVIEW: Can The Ordinary Hyaluronic Acid Really Hydrate Your Skin?
What Does The Ordinary Niacinamide Do
This serum is a dream come true for oily skin — The Ordinary Niacinamide helps target breakouts, minimise pores and decongest complexions by regulating sebum production.
It features high concentrations of two of the most powerful blemish-battling ingredients out there (niacinamide and zinc). Furthermore, The Ordinary Niacinamide can not only combat blemishes, reduce enlarge pores, and balance uneven skin tone, but it can also soothe skin and improve its overall health.
The Key Hero Ingredients
Niacinamide (Vitamin B3) – with a high 10% concentration of this vitamin, Niacinamide is indicated to reduce the appearance of skin blemishes and congestion. Independent studies also suggest Niacinamide is an effective ingredient for brightening skin tone.
Zinc (zinc salt of pyrrolidone carboxylic acid)- supports the Niacinamide in the formula to balance visible aspects of sebum activity.
What You Should Know Before Using The Ordinary Niacinamide
If you are using topical Vitamin C (L-Ascorbic Acid and/or Ethylated L-Ascorbic Acid) as part of your skincare, this should be applied at alternate times with The Ordinary Niacinamide. Ideally, the product containing Vitamin C should be used in the evening skincare routine and this formula in the morning. Otherwise, Niacinamide can affect the integrity of Vitamin C.
Keep in mind also that while Niacinamide and Zinc PCA can reduce the look of blemishes and balance visible sebum activity, neither is a treatment for acne. If you have persistent acne-related conditions (including maskne), it's best to use Benzoyl Peroxide and/or Retinoic Acid.
Nonetheless, this formulation can be used alongside acne treatments if desired, for added visible skin benefits. You may also want to look further into the diet for acne-prone skin.
The Ordinary Niacinamide How to Use
Apply the serum on your entire face every morning and evening, before using heavier creams. If you experience irritation, discontinue use and consult a physician. Make sure that you use The Ordinary Niacinamide serum only as directed on unbroken skin.
It's also helpful to do a patch test prior to use. To do so, apply a small amount of the product onto a clean area of skin on the upper forearm, and observe if any redness, burning, itching, blistering or irritation occurs.
The Ordinary Niacinamide Reviews
What Beauty Bloggers and Beauty Magazines Say
To help you get a sense of what industry experts thought about The Ordinary Niacinamide serum, we've summarised the reviews by some of the top beauty bloggers and beauty magazines!
Ariane Resnick, Byrdie
The Ordinary's $6 Niacinamide Serum Made My Dark Circles Disappear.
While The Ordinary Niacinamide does not advertise itself specifically for the reduction of under-eye circle circles, Byrdie's Ariane Resnick found this serum served this purpose. Unfortunately, the zinc in the product made her skin break out, so she wasn't able to test its effect on spot improvement or general wrinkle reduction.
Chase McPeak, Insider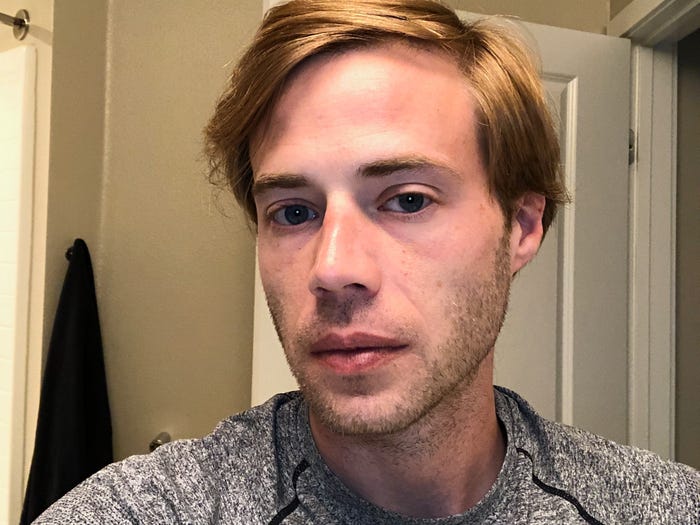 I love it so much that I buy two bottles at once just to prevent any chance of running out. I've also given it as gifts to my mother, sister, friends, and other relatives who all also have seen positive experiences and results.
Chase McPeak of Insider, says that there have been vast improvements in the dullness and sallowness of the skin, a significant reduction of redness, less oily pores, fewer noticeable lines around my eyes, and a very slight reduction in hyperpigmentation with the use of The Ordinary Niacinamide serum.
Though it did fall short on reducing hyperpigmentation, Chase still thinks that the product is a great addition to anyone's cosmetics cabinet.
Jade Moscrop, Glamour
Even after sitting in a humid office or taking the tube, which would usually mean my face was Oil City, I was pleasantly surprised to see that I only had a light shimmer to my face come 5pm.
Meanwhile, Jade Moscrop of Glamour says that the serum does reduce the amount of oil on her face and she will continue to include it in her skincare routine. She adds that skin feels softer, healthier and had less pesky spots.
Peggy Wu, Beauty Lately
Like the rest of The Ordinary's skincare line, this product is very straightforward. It does its job and does it well.
On her blog Beauty Lately, Peggy Wu says that The Ordinary Niacinamide not only is effective, but it offers value for your money. She recommends picking up the 60ml size as the smaller bottle usually only lasts between 4-6 weeks if using once a week during the day.
dewildesalhab.com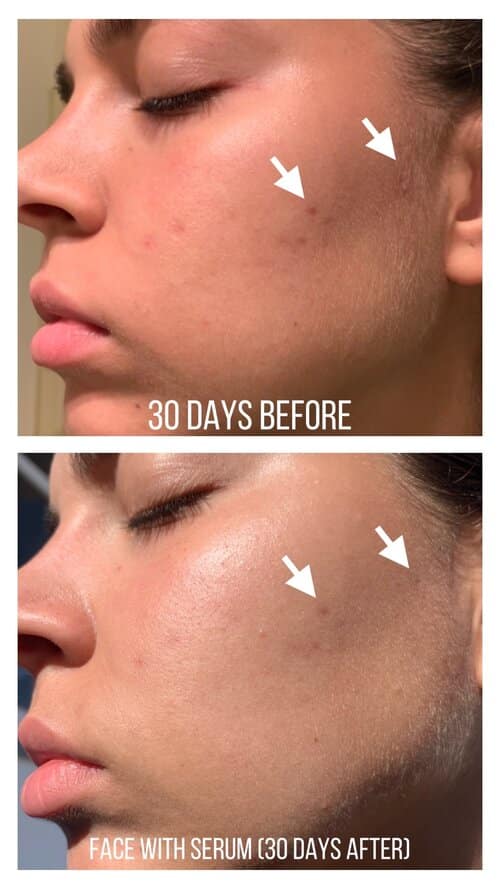 Although the texture and inadequate hydration of this product are cons for me, the amazing price/quality ratio and the fact that no false claims are made more than make up for it.
In their blog, dewildesalhab.com shows this The Ordinary Niacinamide before and after photo. According to them, their skin texture, health, and pores have improved. They've also been acne-free in 20 days, which is something rare for them.
Ruggero Loda, Orchids and Peonies
My experience with The Ordinary Niacinamide 10% + Zinc 1% hasn't been overtly negative nor has it shown groundbreaking results either.
As for Ruggero Loda of Orchids and Peonies, she doesn't think she would be buying The Ordinary Niacinamide again as it just didn't work the way she expected it to. While it did help clear up some scars from blemishes, it wasn't effective in terms of balancing her combination skin.
What the Internet Says
For a more honest and comprehensive review, we've scoured the internet to learn what people have to say regarding The Ordinary Niacinamide results on their skin. Here's what we've found on Reddit and Twitter:
The Believers:
47% were more or less satisfied with the product and agreed that it was effective
13% loved the product and said that The Ordinary Niacinamide serum is now (or has always been a part of their skincare routine
13% said it helped clear their acne and scars
8% found the product very affordable
The Naysayers:
32% said they suffered from acne breakouts or comedones after using the product, while 10% explained that this was just part of the skin purging process — the skin's reaction to an active ingredient that should disappear faster than a normal pimple
8% felt various degrees of a stinging sensation when they applied The Ordinary Niacinamide
7% claims the product didn't do much or anything at all
7% was not happy about the product's texture, most of them saying the serum has a sticky finish and leaves a residue on the skin
Over to You
Having seen that The Ordinary Niacinamide results can vary greatly, it's good to familiarise yourself with these The Ordinary Niacinamide reviews, and check out some of The Ordinary Niacinamide before and after photos from people all over the internet.
With a very affordable price and a potent formula, The Ordinary Niacinamide is a promising serum. By understanding what does The Ordinary Niacinamide do, you should be able to determine whether you are experiencing skin purging or an acne breakout when you are using this product. Should you decide to experience firsthand what this best-selling serum is all about, make sure to do a skin patch test first.
It could go both ways.
The Ordinary Niacinamide Serum's powerful formula may be its greatest strength, but this may be too much for some to handle. Nonetheless, with a $7 price tag, it should still be worth a careful try!
Potent ingredients: Niacinamide 10% and Zinc 1%
Affordable price